Angelika Loderer
28.04 –

Video courtesy the artist and Sophie Tappeiner, Vienna

Angelika Loderer lives and works in Vienna.

Logical and radical simultaneously, Angelika Loderer's work pushes the boundaries of what can be defined as sculpture. She examines found-versus-made forms and temporary-versus-precious materials, while attempting to cast sand instead of metal. Loderer's practical enquiry toes the line of philosophical and conceptual questioning. Exploring minimalism and land art, her inversion of metal casting shows the negative of the item, inverting our conception of space and memory.

The process video for 'Pretend to be fine' shows Loderer working on a collection of rather unusual eggs: bizarre rejects with no place in our standardised food industry.

After emptying the eggs, Loderer fills the hollow shapes with a mixture of concrete and dust from her studio, transforming the fragile vessels into strong, idiosyncratic sculptures. The piece is a continuation of an earlier work presented at her solo exhibition at Secession, Vienna in 2017 and at a solo at Kunstfenster Gnas 'Pretend to be fine' in 2019. Her sculptural investigation is opposing qualities between fragility and strength, absence and presence as well as questioning the attribution of value in our society.




Pretend to be fine, 2020
egg, concrete unique pieces
Open Edition, 100€
SOLD



Pretend to be fine, 2020
egg, concrete unique pieces
Open Edition, 100€
SOLD



Pretend to be fine, 2020
egg, concrete unique pieces
Open Edition, 100€
SOLD



Pretend to be fine, 2020
egg, concrete unique pieces
Open Edition, 100€
SOLD



Pretend to be fine, 2020
egg, concrete unique pieces
Open Edition, 100€
SOLD



Pretend to be fine, 2020
egg, concrete unique pieces
Open Edition, 100€
SOLD



Pretend to be fine, 2020
egg, concrete unique pieces
Open Edition, 100€
SOLD



Pretend to be fine, 2020
egg, concrete unique pieces
Open Edition, 100€
SOLD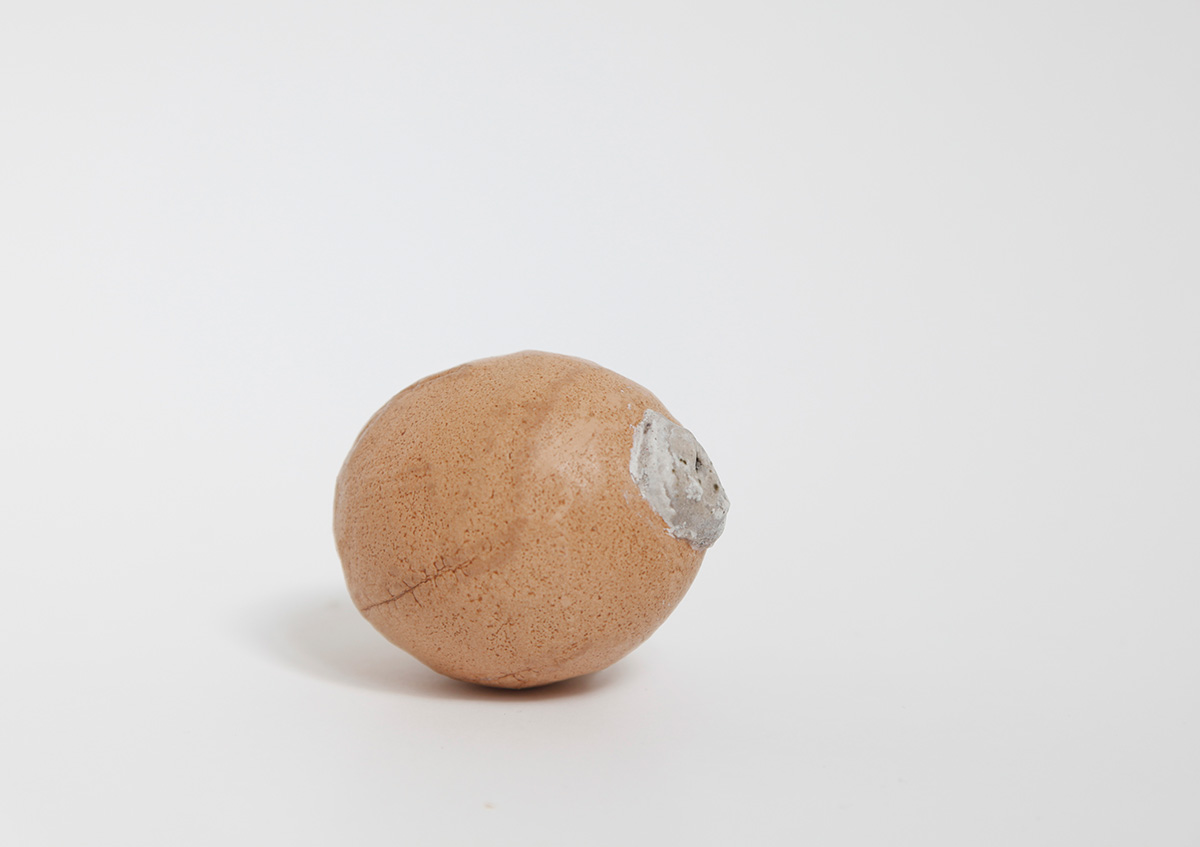 Pretend to be fine, 2020
egg, concrete unique pieces
Open Edition, 100€
SOLD


Pretend to be fine, 2020
egg, concrete unique pieces
Open Edition, 100€
SOLD

Images and videos courtesy of Angelika Loderer and Sophie Tappeiner